Welcome to our web site. Our business is located in Crofton, Nebraska. We offer a wide variety of hunting and sporting items.
Please check out our Remington Hepburn kit! The machined kits are supplied with the barrel shank hole bored and tapped. All screw holes are drilled and tapped. The receiver & trigger guard are partially machined & the breech block has the face surface ground & the firing pin hole drilled. All springs are supplied tempered. Of course, unmachined kits have no machining.
This kit can be finished with hand tools, although access to a lathe & other machine tools is a definite plus.
All parts are castings of 8620 steel & are unheat treated. The action is recommended for use with black powder cartridges only.
Both machined and unmachined kits are ready for shipping. These kits are NOT mass produced, so filling of orders may depend on foundry production schedules.
Kits include a rudimentary set of instructions, but it's assembly requires reasonable gunsmithing skills and knowlege of single shot actions and their function.
Contact us at 402-388-4844 for further information!
REMINGTON-HEPBURN PARTS!
Remington-Hepburn Butt Plate - Typical buttplate found on many Hepburns and, possibly, some rolling blocks - Wax casting of 8620 steel BT-30 $20 plus ppg. (click image for larger)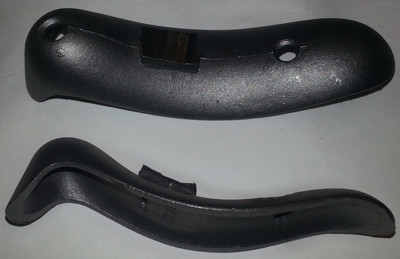 Remington-Hepburn Forend Tip - copied from an original gun - Wax casting of 8620 steel P-178 $15 plus ppg. (click image for larger)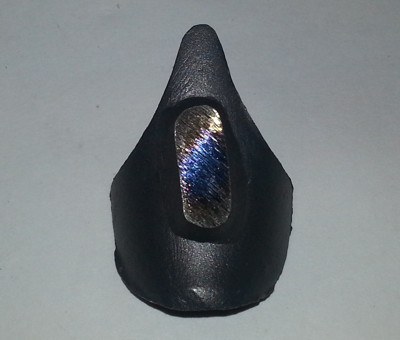 If ordered individually allow $5 for ppg and handling. No extra charge if ordered with a kit.